Meet the team
Mirelle Frost, Charity Lead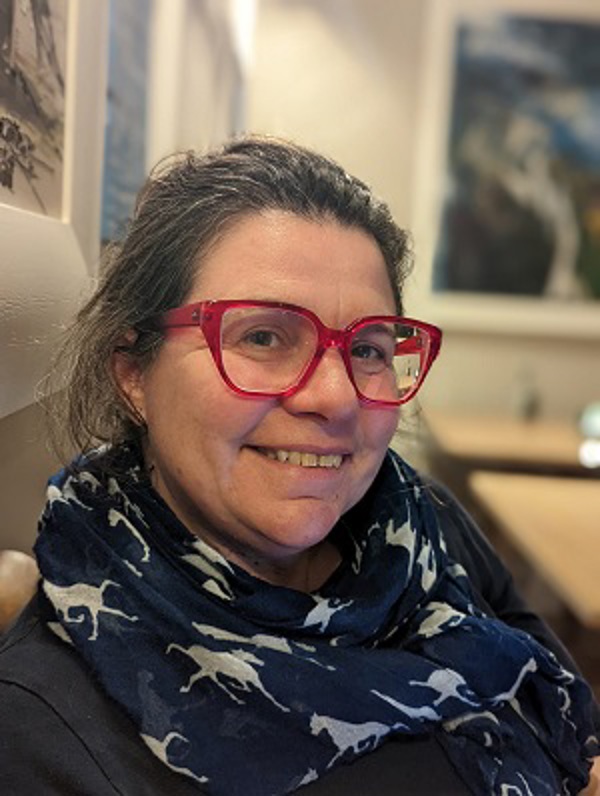 Mirelle Frost, Charity Lead
Mirelle joined the charity in 2022, after achieving a Masters in Business Administration at Kent University, and brings over 30 years charity sector experience in local, national and international causes. She brings a wealth of knowledge in helping to support people living with ill mental health to access both KMPT and charity services having worked as a Chief Executive Officer and Company Secretary for local charities in Kent and has also been a Wellbeing Lead at MIND and Head of Marketing and Communications at Helplines Partnership.
In her spare time, Mirelle has been a Volunteer, Founder and Chair of a number of projects supporting people in East Kent with a particular interest in creating sustainable local areas for wellbeing for all ages to socialise, share skills, knowledge and grow local produce to reduce climate change and food poverty.  Mirelle has received a Leader in Sustainability Scholarship Award from Kent Business School, Local Hero Award from Sandwich Town Council and an invitation from the Queen in recognition of her long service at The National Trust.
Get in touch with Mirelle at  mirelle.frost@nhs.net
TBA, Charity Administrator
Volunteer Fundraisers
We would like to thank our team of community and staff volunteers who give their time and energy to raise funds for KMPT and awareness of ill mental health.