'I'd say go for it!' - read how Ola returned to nursing with KMPT
Date added: 30 April 2019
"I'd say go for it! Trust your instincts. If this is your passion, you'll find a way."
That's the advice from Ola Idowu to anyone else thinking about returning to nursing.
Little wonder the 33-year-old went into the profession, having watched her mother Felicia caring faithfully for her patients in Nigeria.
Not only did she pass on that enduring commitment to care to her daughter, she instilled a work ethic that Ola now wants her son Tami to witness. But it took her some to wrestle with her emotions.
She said: "If I said I didn't feel guilty, I would be lying. Finally I thought I've waited six years to nurse him, to give him the best start in life and he is going to be fine. I'm always going to worry – that'll never go away as that's part of being a mum – but he will be fine.
"He is in full-time school and I am going to do this for me because it makes me happy. He's a lot happier as I am happier."
Felicia passed away before seeing her daughter graduate with her BSc nursing degree, before seven-year-old Tami was born and before she became a treasured member of the team at the Trevor Gibbons Unit in Maidstone, where her skills, experience and heart for mental health have been making a difference for the past year.
Ola's husband Deji also works for the NHS as an IT contractor. The flexibility shown by both their managers means they can share all the roles and responsibilities that come with family life.
She said: "My boss has been great. He understands and said tell me your needs and we'll work around you. And here I am, doing what I always loved to do."
Kent and Medway NHS and Social Care Partnership Trust would love to hear from previously-registered RMNs and RNLDs.
It runs the Return to Practice programme in conjunction with Canterbury Christ Church University and Greenwich University. The next course starts in January 2020 with the deadline to apply in October.
Like Ola, you could look to come back into the workplace now on flexible hours as a healthcare assistant in advance of the course starting and you regaining your PIN.
For an informal chat about the possibilities, please give Emma Hutchinson a call in our recruitment team on 01227 812351.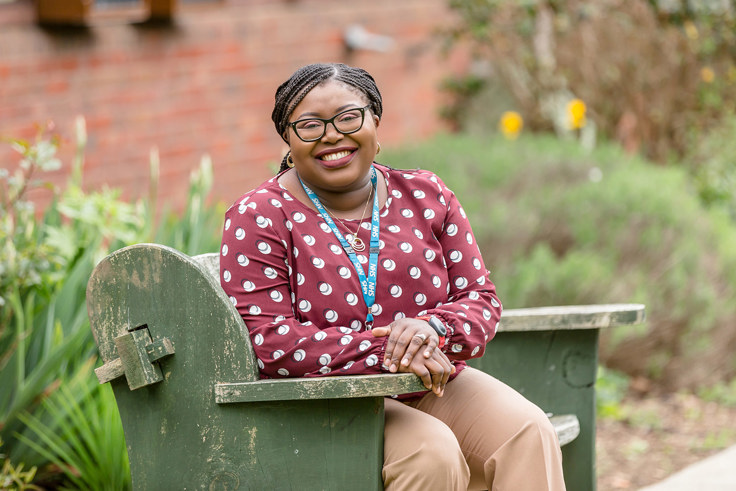 Further information