Forensic Family Engagement and Liaison Lead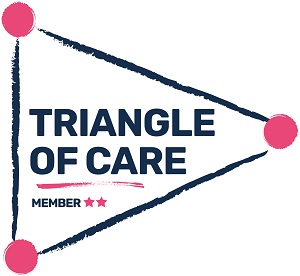 The Family Engagement and Liaison Lead (FELL) works specifically with the families, friends and carers of someone who is being assessed or treated by forensic mental health and learning disability services.
The Family Engagement and Liaison Lead will be able to offer you advice, support and information. Part of the role will be to meet up and give you time to talk about your own concerns and questions, throughout your loved one's recovery.
They can also act as a liaison between you, your loved one and the health professionals involved. This is intended to support you to remain involved in the care and treatment of your friend / family member as much as possible.
If you would like to find out more about the specific service that your loved one has been referred or admitted to, please contact the Family Engagement and Liaison Lead to request a copy of the relevant Family, Friends and Carers Information guide. 
Family, friends and carers forums
We are pleased to offer regular opportunities for families, friends and carers to meet up with each other and our Family Engagement and Liaison Lead.
Please see below for future dates: 
Tuesday 10 October from 2-3.30pm
Thursday 7 December from 10.30-12noon
Friday 15 December from 12.30-2pm 
Please contact the Family Engagement and Liaison Lead if you would like to find out more or come along.
Family, friends and carers newsletter
Our quarterly newsletters provide information and updates for family, friends and carers too. The newsletters are circulated in April, July, October and January and you can find copies under the Downloads section on this page.
If you have any ideas for the newsletter or would like to get more involved in their development, please get in touch with the Family Engagement and Liaison Lead to discuss further.
Useful links and resources
Local Carer Support Organisations Information for local carer support organisations in Kent and Medway.
If you live outside of Kent and Medway, organisations including CarersUK and Carers Trust have handy search features where you can find the carer support organisation(s) local to you. 
Relatives Education and Coping Toolkit (REACT) is an online toolkit put together for families and friends of people experiencing difficulties associated with psychosis or bipolar disorder which has been put together by clinicians, researchers and friends, family and carers with lived experience
KMPT Recovery & Wellbeing College The Recovery & Wellbeing college offers educational courses to support mental, physical and emotional wellbeing in shared learning environments in the community. The college is open to every resident of Kent over the age of 18.
KMPT newsletters If you want to keep up-to-date with the very latest KMPT news and events as well as exciting volunteer opportunities and stories, we have two monthly newsletters to choose from that you can to sign up to. 
KMPT Publications and Policies In order to be open and honest, we publish a number of reports about the trust and our work and you can find out more about how to access these and our policies on our website.
Carer Campaigns are held each year to raise awareness of caring, highlight the challenges that unpaid carers face, recognise the contribution they make and ensure that they are aware of their rights. These campaigns include Carers Week and Carers Rights Day
If you would like to find out more about different mental health problems, treatments and other topics, the Royal College of Psychiatrists webpage has some readable, user-friendly and evidence-based information available.