Dr Umoh elected as Assistant Professor at St George's University School of Medicine
Date added: 03 January 2018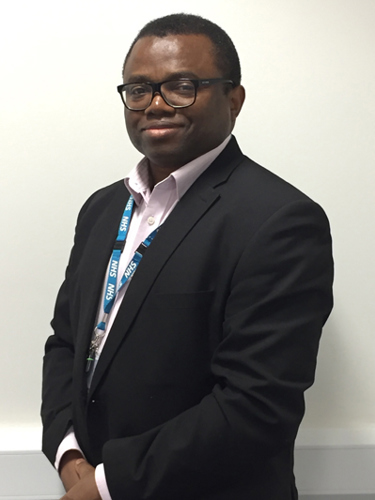 A consultant psychiatrist at the trust has been appointed Assistant Professor in the Department of Psychiatry at St George's University School of Medicine in Grenada.
Consultant Psychiatrist and Interim Assistant Medical Director for the Acute Care Group, Dr Ekwere Umoh, will be responsible for teaching and assessing the medical students under the collaborative direction of Dr Amy S. Hoffman, Doctor of Medicine and Chair.
Dr Umoh's appointment took effect last month and will last for a term of three years.
Dr Umoh, who has worked for the trust for 10 years said: "I feel delighted and humbled by the appointment. I am pleased that the academic board of St George's University valued my contribution over the last couple of years. It is equally a recognition of our trust values, and the staff from the postgraduate department, who coordinate and look after our students."
Dr Richard Brown, Consultant Psychiatrist and Medical Undergraduate Tutor said: "Dr Umoh is a valued contributor in his work overseeing undergraduates from St George's University. We look after 25 students a year from what is one of the major US medical schools supplying junior doctors to hospitals across the US."