Funding Boost for KMPT's Specialist Perinatal Mental Health Service
Date added: 15 May 2018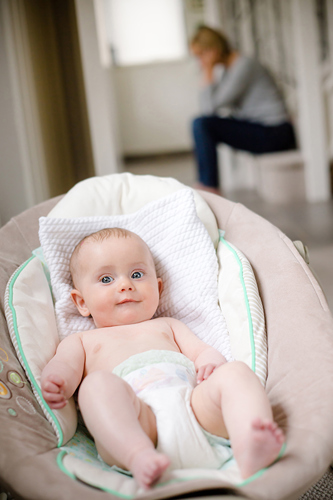 With one in five women experiencing a mental health problem during their pregnancy and in the first year after birth, the funding is critical in securing new specialist posts within the trusts Mother and Infant Mental Health Service (MIMHS). The roles will include a social worker, clinical psychologists and peer support workers. They will join the existing specialist perinatal mental heath community team of doctors, clinical nurse specialists, occupational therapists and nursery nurses.
Rose Waters, Specialist Services Manager, says: "We are delighted to have secured key funding which will further enhance our team to deliver a specialist service to mums and their families across the county. The introduction of peer support workers to our team will also allow service users the opportunity to meet with former service users with lived experience. Staff with lived experience help enable others to talk about their feelings in a way that they feel is safe and non-judgemental therefore reducing social isolation."
The funding is part of a package of measures which aims to transform specialist perinatal services so that more women can access evidence based treatment that is closer to home and when they need it, through specialist community services and inpatient mother and baby units.
These additional resources will also help improve the social care needs of our service users and their families and enable improved social care outcomes.
The funding comes as MIMHS prepares to open Kent's first ever Mother and Baby Unit (MBU) due to launch operationally in July for mums across Kent, Surrey and Sussex. The building for the eight-bedded unit located in Dartford is currently being refurbished and mums with lived experience are playing a key role in the MBU plans.
For more information please contact communications@kmpt.nhs.uk or call 01622 724121.