KMPT Annual General Meeting and new Non-executive directors
Date added: 16 September 2020
Kent and Medway NHS and Social Care Partnership Trust (KMPT) will livestream their Annual General Meeting (AGM) on Thursday 24 September at 3pm, due to COVID-19.
The meeting will include a review of the past year, current focus and a financial report. If you would like to view the livestream of the meeting please visit: https://youtu.be/HgXu1ke5WzU
The link will be live on Thursday 24 September from 12.30pm.  
NHS England / NHS Improvement has confirmed the appointments of five new non-executive directors at Kent and Medway NHS and Social Care Partnership Trust.  
Commenting on the appointments, Interim Trust Chair Dr Jackie Craissati said: "We are extremely grateful to the Non-executive directors who will now be leaving us having completed their time on our Board. They have all contributed a great deal in supporting KMPT staff to improve patient care over the years.
"Our new non-executives will bring with them a variety of experience and knowledge from across the public and private sector. We (as a Board) look forward to working with them when they join us later this year."
Non-executive appointments to NHS Trusts are made by NHS England / NHS Improvement and subject to the Governance Code for Public Appointments. NHS England / NHS Improvement ensure that all appointments to NHS trust boards are made in a way that is open, transparent and fair to candidates. 
Non-executive directors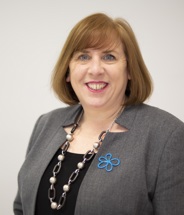 Fiona Carragher is currently Executive Director of Research and Influencing at Alzheimer's Society. Alongside this, she is a Trustee for UK Dementia Research Institute, where she is a board member of the global leading Institute sited across seven Universities. Previously she was Deputy Chief Scientific Officer for NHS England (2013-18), where amongst her various achievements she established the first ever Knowledge Transfer Programme for NHS scientists, developed the CSO Women in Science and Engineering Fellowship to support young women to network and share learning with partners from outside health, led the UK Antimicrobial Resistance Diagnostics Collaborative programme to tackle the inappropriate use of antibiotics, and led the cross sector National Action Plan on Hearing Loss. She is a Health and Care Professions Council registered Clinical Scientist and Fellow of the Royal College of Pathologists.
Fiona is passionate about collaboration and partnership and hopes her cross-sector experience will support the teams at KMPT reach their ambition to provide brilliant care for the people they serve. Kent born and still living in the county, she is proud to be joining KMPT Board and give a small amount back to the communities that has shaped her.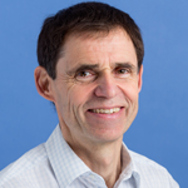 Peter Conway has a professional background in banking and finance spanning 27 years, latterly as a Finance Director with Barclays Bank PLC. Between 2006 and 2011 he was NED and Audit Chair of NHS West Kent and since 2011 he has been NED, Vice Chair and Audit/Risk Committee Chair for Kent Community Health NHS Foundation Trust (KCHFT). He has held a portfolio of public sector roles including, NED and Audit Chair of Rural Payments Agency, Independent Member of the Audit Committees of the Home Office, Ministry of Justice, DEFRA, Health and Safety Executive and Child Maintenance and Enforcement Commission, and he was also Trustee Director of Citizens Advice North and West Kent.
Peter is delighted to be joining KMPT at such a critical time for the NHS. His aspirations are to help the Trust become excellent in the eyes of patients, staff and regulators, encourage closer working with KCHFT and influence transformation across the wider Kent healthcare system.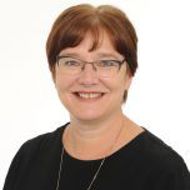 Kim Lowe has spent most of her career at John Lewis Partnership and for over 36 years she has worked across people, customer service, employee engagement, HR and business. She progressed through various operational and general management leadership roles, being appointed Managing Director of John Lewis Bluewater in 2014. In 2007 she was appointed Partnership Board Director, and also as a member of the audit and risk and remuneration committees. Her final role was to lead the pension review at John Lewis before leaving John Lewis in 2020 to continue to build her portfolio NED career in the public and private sector, including John Lewis Partnership, Central Surrey Health and Council Lay Member at University of Kent.
Kim says "I am passionate about employee engagement; I truly believe it lies at the heart of a successful enterprise. An empowered workforce delivers better service and happier working environment for all. That's why I was attracted to KMPT, it has strong values and understands the importance of a inclusive culture. I really look forward to meeting the team and working with everyone.
Associate non-executive directors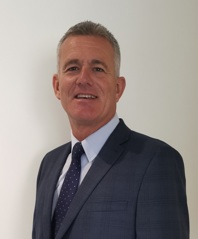 Sean Bone-Knell retired from his role as the Kent Fire and Rescue Service, Assistant Chief Fire Officer and Director of Operations in March 2020. During his 33 years of service he progressed through the ranks developing operational and strategic experience and in 2019 he was awarded the Kent Medal for Outstanding Service. He was a Corporate Management Board Member for 11 years and is experienced in community safety, partnership working, strategic planning, implementing and sustaining change projects. From 2012 until this year, he held a National Portfolio with the National Fire Chiefs Council for the areas of
Road Safety, Marine Firefighting and Dementia. Whilst holding the Dementia portfolio, he worked as part of the Prime Ministers Challenge Group on Dementia with the Alzheimer's Society to introduce national policies and a Strategic Commitment for all Emergency services in working with and supporting people living with dementia.. Sean completed his MBA with the University of Kent at Canterbury and has also studied at Cranfield and Warwick Universities.
Sean is really looking forward to supporting and assisting the senior team and all of the staff at KMPT whilst challenging and developing himself. He has had close personal experiences of mental health issues and knows how effective and life changing the right intervention can be. He applied to work with KMPT as he wants to be part of the team that helps KMPT move to the next level and continue to build, develop and learn.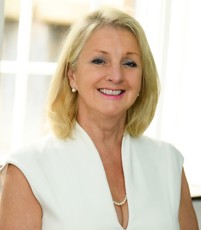 Mickola Wilson is an Executive Director role at Seven Dials Fund Management, a real estate investment Consultancy and has a number of non-executive roles. She is a NED at both Palace Capital PLC and Government Property Agency (the GPA), and is Chair of the GPA Audit and Risk Committee and a NED at Kalmar Commercial , she is a member of the Investment Committee at the Health Foundation and the Real Estate Investment Committee at the Bank of London and the Middle East (BLME).She was formerly a Governor at the Queen Victoria Hospital NHS Foundation Trust (QVHNFT).
Spurred on by the sheer enthusiasm of the KMPT team, she hopes to add her experience as a NED in helping to drive forward an ambitious programme to ensure that health care in the community is treated equally with the outstanding work of hospitals and GPs in Kent.