KMPT Chief Medical Officer and Consultant Psychiatrist scoops top award!
Date added: 09 November 2022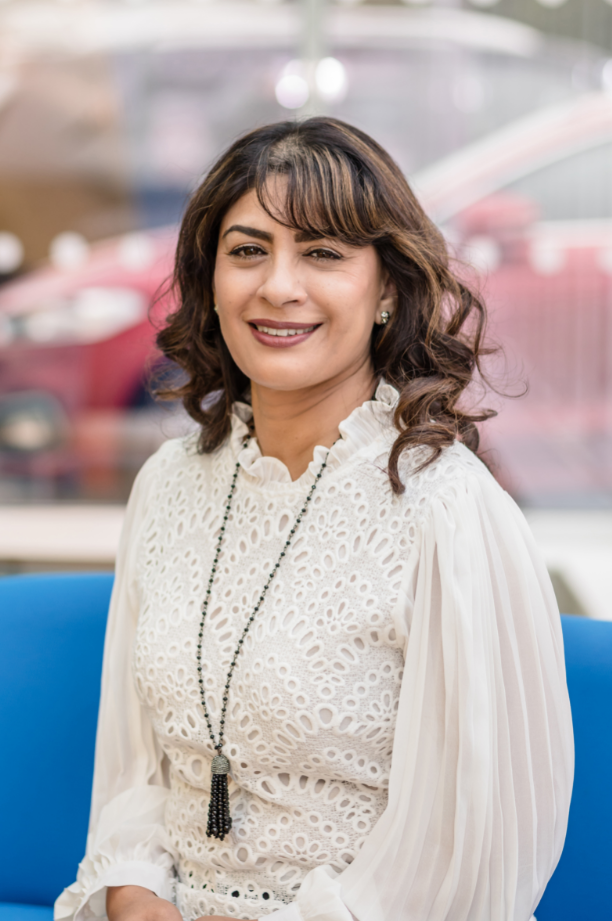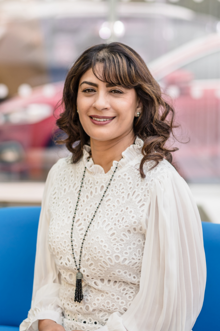 Kent and Medway NHS and Social Care Partnership Trust (KMPT) Chief Medical Officer and Consultant Psychiatrist, Dr Afifa Qazi, has won Psychiatrist of the Year at the 2022 Royal College of Psychiatrists (RCPsych) awards.
Commended by the judges for raising the profile of mental health and ensuring parity of esteem for service users, Dr Qazi was chosen as a worthy winner from a strong field of candidates this year. The award recognises Dr Qazi's drive and dedication and the positive impact her work has delivered to the wellbeing of patients and carers in Kent.
Notable achievements include leading on the transformation of the KMPT Enhanced Memory Assessment and Intervention service, developing a "one stop shop model" to reduce the waiting time for dementia diagnosis and improve patient experience. Working collaboratively with system partners, Dr Qazi has also made a significant contribution towards improving annual health checks (AHC) for people with learning disabilities, resulting in a significant rise in the AHC rates across Kent and Medway in the last year.  Supporting medical students has also been key for Dr Qazi, establishing strong links with the new medical school in Kent (KMMS), paving the way for medical students to receive excellent training with a view to choosing psychiatry as a career. Dr Qazi has also made a huge contribution to progressing mental health research across Kent and Medway, creating a new Research Director post at the Trust to ensure mental health research progresses at speed with physical health research within the county.
Dr Afifa Qazi, Chief Medical Officer and Consultant Psychiatrist at KMPT, commented: "It is an honour to receive this incredible award and I am grateful to everyone who has supported me, including my family, friends and staff at KMPT. I feel very honoured to have won alongside such esteemed colleagues in the field of psychiatry. 
"I am proud to be part of an amazing team at KMPT that works tirelessly to deliver the best level of care for our patients and I would like to dedicate this award to all our KMPT service users."
KMPT Chief Executive Helen Greatorex added: " We are all absolutely delighted that Afifa has won such a prestigious national award, which recognises and celebrates not only her professional commitment and dedication, but her contribution more widely to all that KMPT stands for.
"Our mission is a simple one; to deliver brilliant care through brilliant people. Afifa as our Chief Medical Officer is one of our brilliant people and the Royal College's award, rightly celebrates that."
Dr Adrian James, President of the Royal College of Psychiatrists, said: "I would like to express a huge congratulations to all the winners and every team and individual shortlisted in this year's RCPsych Awards. It's important to be able to recognise and celebrate successes, especially during such a challenging time. It's been incredibly inspiring to hear about the great contributions to psychiatry being made by hard-working teams and individuals across the country."
The winners of the Royal College of Psychiatrists (RCPsych) awards were announced today (9 November 2022). The judging panel for the awards comprises a diverse range of renowned and respected figures from the Royal College of Psychiatrists. The awards are held annually to recognise the highest levels of excellence and achievement within the field of psychiatry and are given to the Psychiatrist of the Year, Patient Contributor of the Year and PsychSoc of the Year, among others.
The Royal College of Psychiatrists works to secure the best outcomes for people with mental illness, learning difficulties and developmental disorders by promoting excellent mental health services, training outstanding psychiatrists, promoting quality and research, setting standards and being the voice of psychiatry.