Mental health trust apoints award winning Director of Finance
Date added: 17 November 2017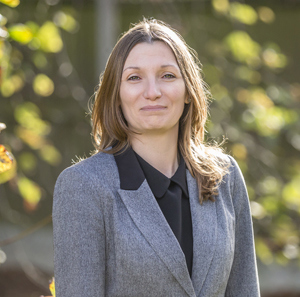 Sheila Stenson is to join Kent and Medway NHS and Social Care Partnership Trust, KMPT, as Executive Director of Finance following a rigorous appointment process.
Sheila, who joins KMPT on Monday (20 November 2017), was awarded a Healthcare Financial Management Award, HFMA, Deputy Director of Finance of the Year 2016.
She is a Chartered Management Accountant and has over fifteen years' experience in NHS Providers. Sheila has led and been part of significant change in her NHS career, which includes service redesign, transformation, successful restructuring, implementing financial systems and governance and developing robust financial processes and controls.
Sheila has a proven track record of working within financially challenged Trust's and has worked for South London Healthcare NHS Trust (SLHT) and Medway Foundation Trust (MFT). Her latest role was with Maidstone and Tunbridge Wells NHS Trust (MTW) which she joined in February 2016 as Deputy Director of Finance for Financial Performance. She succeeds Phil Cave who joined East Kent Hospitals last month as Director of Finance and Performance.
Sheila graduated from the University of Sussex with a BA Honors Degree in Business Studies.