New mental health trust CEO commits to "making every day a better day" for patients
Date added: 01 November 2023
Last updated: 01 November 2023
Sheila Stenson has today begun her role as the new Chief Executive of Kent and Medway NHS and Social Care Partnership Trust (KMPT), and set out her ambition for making 'every day a better day' for its patients.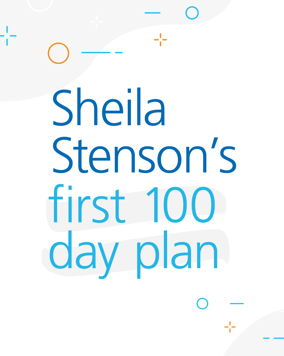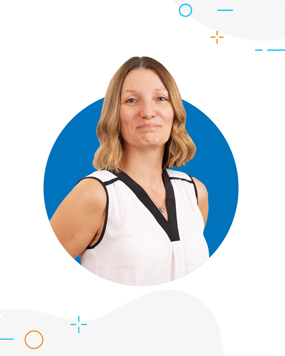 Sheila also published her 100 day plan which sets out what she aims to do in her first 100 days, and details the six key areas she is going to prioritise in her new role. These are:
Improving patient flow
Access to dementia care
Mental Health Together, a transformation of community mental health services that will ensure people with severe mental illness get the right care at the right time local to home
Reducing violence and aggression against staff
Recruitment, retention and introducing new ways of working to address staffing gaps
Reshaping KMPT's identity, including our behaviours and values
KMPT set its 3-year strategy for the future in April this year with a vision to provide outstanding care and to work in partnership to deliver this in the right place, for every service user, every time. As deputy chief executive at the time, Sheila was instrumental in shaping this with staff and her priorities in her role align with work the trust is already delivering.
Sheila Stenson said: "It is a great privilege to be leading KMPT at this critical time for health services, and I am hugely excited about working with our patients, our people and our partners to deliver the commitments in our 3-year strategy.
"My vision is to make every day a better day for our patients. Our service users are at the heart of everything we do, and so they will drive every decision I make as CEO, and hand in hand with this goes making sure KMPT is a great place to work, where our people feel valued and recognised for the work they do.
"I have been part of the NHS for 22 years and have a deep respect for the work it does. And, in particular, the mental health providers that care for some of the most vulnerable people in our communities. It is no secret that the NHS faces tough challenges right now, so my focus will be on tackling issues that can make the biggest difference to our service users and our staff. We can only do this by working together with our health and care partners, with the people we care for and our local communities. This is something I have always been passionate about and will continue to champion in this role."
Sheila takes over from Helen Greatorex and having worked alongside her for six years said she "knows first-hand what a special place it is to be and how much brilliant work happens every day. I look forward to building on the important work of the last few years."