New year, new you! Join our mother and baby team
Date added: 29 December 2017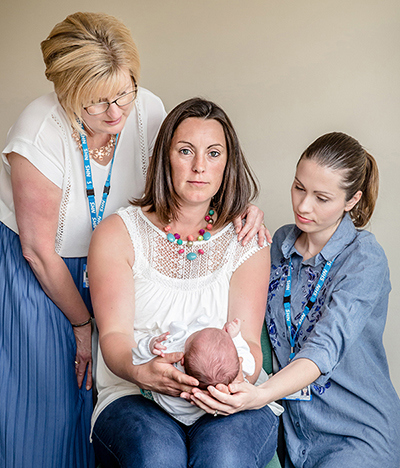 Recruitment Drive for Kent Mother and Baby Inpatient Unit
A new service launching in Dartford to support mothers experiencing perinatal ill health from Kent, Surrey and Sussex is launching a major recruitment drive for 2018.
Kent and Medway NHS and Social Care Partnership Trust (KMPT) will launch its Mother and Baby Inpatient Unit (MBU) in the Summer of 2018 and is recruiting over 40 staff including staff nurses and nursery nurses. Other roles include a Ward Manager, social workers, occupational therapists and deputy ward managers.
A recruitment open morning will take place between 10am and midday in Dartford on Saturday January 20 at the Elizabeth Raybould Centre, Greenacres site, DA2 6PB.
The expansion in mother and baby unit capacity is part of NHS England's work programme to improve the access and quality of perinatal mental health services across the country.
The new specialist unit, which will be based in Dartford, will mean that women who experience mental ill health during pregnancy, or in the year after birth, will be able to get the support and care they need while also continuing to be with their baby.
Angela Shorter, MBU Matron, said:
"This is an exciting opportunity to be part of our innovative mother and baby inpatient unit which will be the first of its kind in Kent. Come along and meet the team in January to find out more about the roles and the trust."
Anyone wanting to attend the recruitment event should sign up using the following link:
https://www.eventbrite.co.uk/e/mother-and-baby-inpatient-unit-mbu-recruitment-morning-tickets-41387491100